In the spring of 2012, The Limited launched it's predominantly online-only, plus-sized line under the mysterious moniker of Eloquii. Conceived as high fashion yet budget amiable, this first iteration of the line would only last a year and half before The Limited closed its doors to plus. However, the line was resurrected by a group of dedicated employees that saw a potential market and wrangled investors to keep Eloquii alive.
The name,  a curious portmanteau of "elegant" and "soliloquy", remains to this day as unique as the clothes themselves. Eloquii offers well made office staples, wild prints, and formal wear alike. Of late, they've been expanding more and more into collaborations, such as the recent Draper James, with bits I would describe as both flirty and fun. Seriously, looking at the clothes in this collab makes me feel like a frosty glass of limeade on a wrap around porch. I wrote this collab a letter every day while I was in the service, but its mother interfered and kept them a secret, effectively ruining our love (or did she???).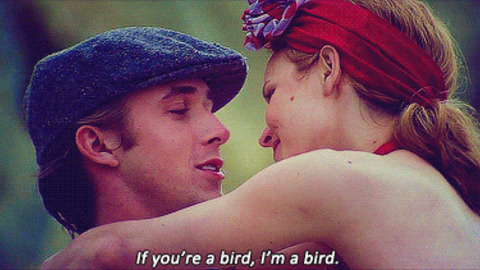 Anyway. Everything's out of my price range so forget that analogy.
I got my first Eloquii order a few years ago, enticed by a vaguely 80's abstract patterned t-shirt dress. I loved the brand, and that tshirt dress remains an under worn favorite in my collection to this day. My only gripe with Eloquii fit would be the sleeves; I have proportionally large and long arms for my size (thanks Dad), and I often have problems with sleeves with no stretch. If I'm buying something with sleeves from Eloquii, these days, I know to size up, or at least read the comments to see what I'm in for.
Eloquii's price point is up there, but they deliver new items at a pace very similar to fast fashion, and they have notoriously excellent sales. This still means they are a bit of an investment, but you can get a hell of a bang for your buck, and the quality is often consistently good unlike some other popular high priced plus size retailers I might mention.
Here are some Eloquii pieces I own and love depicted in the true expression of my gender – shitty phone pix of my outfit:
I lost my mind over the banana dress (mind loss depicted above), also seen everywhere on plus Instagram but especially eye-catching on Roseybeeme. Reminded of the great the fit and quality of Eloquii pieces I immediately ordered two more items I'd had my eye on that were currently 40% off (legit sales, only pay full price if absolutely necessary). One was this AMAZING JUMPSUIT that everyone and their fat grandmother also have, and I don't know what happened to the fit of this piece, maybe I was just struck with an unnatural hubris w/r/t my torso, but I'm a fairly solid 16 on bottom and the model featured is my height. However, the torso of this was extremely short on me; I could get it on, but it really exacerbated the natural bean shape of my body, and I knew if I kept it, I'd never wear it. Even on sale, this little number was $70, which is too much to hold onto for the sake of the print alone. Reading the comments now, there are more than a few people who said the same, which is a real shame because this print looks even better on. I would have ordered the next size or even a 20, but they're sold out! I've sent the piece back and we'll see about Eloquii's return process. This jumpsuit is fantastic but, if you suffer from the long torso, it might not be right for you.
I also got ~~~~this dress!!!!~~~~
As I mentioned in my instagram stories, I've been creeping on @missameliahart quite a bit recently, and she has inspired me with her style. I don't really have a style per se, I'm still working that out, coming from a sartorially disastrous and often gender-confused plus sized past, I don't have the finer points of my look worked out yet. I gotta say though, I love the rich, maximalist 70's madness that personalities like Amelia and even Trixie Mattel use in their looks. I used to think you had to know things about the time period in order to emulate its style. In some cases, you may, but now I believe I can also just fall in love with the deranged sensuality of a psychedelic pink and green floral. I was not meant for demure, and I know that now.
I really love this piece, there's not an ounce of stretch in it but the bell sleeves are quite generous, and the 16 I got fits like a roomy glove. The skirt could be and inch or two shorter and I wouldn't mind, I especially think on anyone shorter than me, this will be an overbearing midi length – possibly the reason I haven't seen this dress around the internet, because "shorter than me" is most people – but if you happen to be one of The Chosen Giants who's into this look, I highly recommend getting this. It's comfortable, and the lack of stretch makes it feel more luxe than your average piece. It's also lined in a great floaty fabric, giving the skirt some body without clinging to your sweaty summer parts. Invite me to your twilight garden wedding, and I may just show up in this dress, emerging from a thicket like so, no doubt having just come from a completely different party where I was delighting my fellow merry makers with stories of my eccentric celebrity friends.
Dress: Eloquii, Printed Flare Sleeve Midi Dress, $134.90
Shoes: Torrid, [similar]
Lipstick: Fenty, Saw-C, $18
Colourpop, BFF2 liner, $5